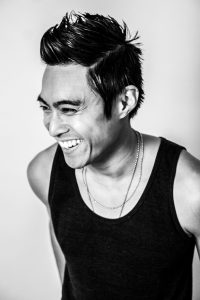 PJ Raval, Director/Producer
PJ is an award‐winning filmmaker and cinematographer whose work explores the overlooked subcultures and identities within the already marginalized LGBTQ+ community.  Named one of Out Magazine's "Out 100" and FILMMAKER Magazine's "25 New Faces of Independent Film," PJ's film credits include TRINIDAD (Showtime, LOGO) and BEFORE YOU KNOW IT, which follows the lives of three gay senior men, described by indieWIRE as "a crucial new addition to the LGBT doc canon." BEFORE YOU KNOW IT screened theatrically and broadcast premiered as the season finale of AMERICA REFRAMED on PBS, and was recently awarded the National Gay and Lesbian Journalist Association Excellence in Documentary Award 2016. Also an accomplished cinematographer, PJ shot the Academy Award‐nominated Best Documentary TROUBLE THE WATER. PJ is a 2015 Guggenheim Fellow, 2016 Firelight Media Fellow, and a 2017 Robert Giard Fellow.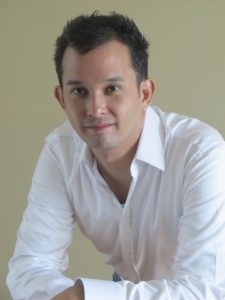 Marty Syjuco, Producer
Marty is an Emmy‐nominated filmmaker whose first film, GIVE UP TOMORROW (2011), premiered at the Tribeca Film Festival and won the Audience Award and a Special Jury Prize. The film went on to screen in over 75 festivals in 40+ countries, winning 18 major awards, and was broadcast around the globe, including the BBC, DR, SVT, Canal+ and PBS, as part of P.O.V.'s 25th anniversary season. The film was selected for the Puma Impact Award and was nominated for an Emmy Award for Outstanding Investigative Journalism. His second feature, ALMOST SUNRISE, had its broadcast premiere on POV last November on Veterans Day. The film participated in Good Pitch Chicago, where over $100K was raised for the film and impact campaign.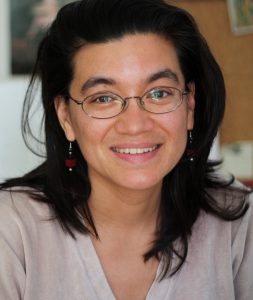 Lisa Valencia-Svensson, Producer
Lisa Valencia-Svensson's first feature length documentary, HERMAN'S HOUSE, won an Emmy for Outstanding Arts & Culture Programming, was broadcast on the PBS documentary series POV and on documentary channel in Canada.  Her second feature MIGRANT DREAMS won the Canadian Hillman Prize, a Canadian Association of Journalists award, and was a Top Ten Audience Favourite at Hot Docs. It was broadcast on TVO, is distributed by Cinema Politica and will soon be broadcast on Al Jazeera.  HERMAN'S HOUSE and MIGRANT DREAMS were both nominated for the Canadian Screen Award: Donald Brittain Award for Best Social/ Political Documentary. She associate produced several films, including THE WORLD BEFORE HER, which have garnered Emmy nominations and Canadian Screen Awards, have been broadcast internationally, and been screened and won awards at festivals including TIFF, Tribeca, Hot Docs and IDFA.  Her passion is for film projects which explore issues of inequality and social justice, and which encourage audiences to view their world through a constructively critical and creatively unique lens.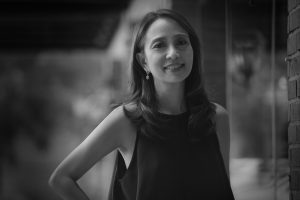 Kara Magsanoc-Alikpala, Producer
Kara Magsanoc-Alikpala is a broadcast journalist. She co-founded the video production company Storytellers International Inc. that has produced award-winning television specials and documentaries like "Batas Militar" (Martial Law). To date, it has been the highest rated documentary broadcast on Philippine Television. The documentary swept all major awards in the Philippines. It was a finalist at the International Documentary Festival in Amsterdam (IDFA), and a bronze medalist at the New York Film Festival.   She is a contributing producer for ARD German Radio, Cable News Network (CNN) Hong Kong and Atlanta bureaus. She is a member of the Good Pitch2 Southeast Asia Team in Jakarta. She has produced documentaries for the History Channel, and the Australian Broadcasting Company. She has reported for the Public Broadcasting Service and Voice of America.  Kara is based in Manila, Philippines.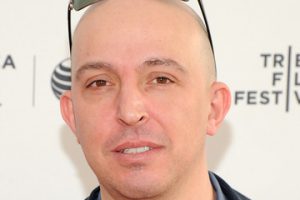 Daniel J. Chalfen, Executive Producer
Daniel J. Chalfen is a Peabody, Critics' Choice, and duPont-winning and multiple Emmy-nominated film and television producer and a co-founder of Naked Edge Films. His documentaries have premiered at the world's foremost film festivals, including Berlin, SXSW, Toronto and Tribeca, have been released theatrically by companies including Samuel Goldwyn Films, Participant Media, and Kino Lorber, and have played worldwide including on Amazon, ARTE, CBC, DirecTV, Discovery, HBO, Netflix, NHK, Showtime, PBS and ZDF. Chalfen's recent films include Southwest of Salem, Prescription Thugs, The Mind of Mark DeFriest, Silenced, Gone, The Revisionaries, Donor Unknown, War Don Don, Budrus and 39 Pounds of Love. Chalfen is a voting member of the British Academy of Film and Television Arts (BAFTA), a founding member of the DCTV Cinema Advisory Council, an Advisor to Sundance Institute's Creative Producers Program, an Advisory Board Member of the Camden International Film Festival, and a fellow at the Disruptor Foundation.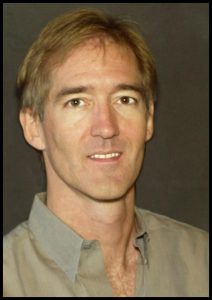 Jim Butterworth, Executive Producer
Jim Butterworth is president of Naked Edge Films, executive producer on more than a dozen films, and a tech entrepreneur and investor. Jim's own film "Seoul Train," which he produced, directed and shot, has been screened at more than 100 festivals, broadcast on TV globally, and won a duPont Award.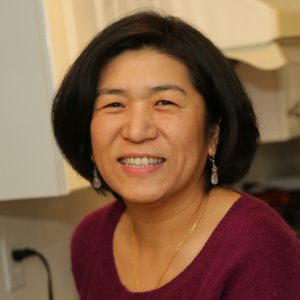 Jean Tsien, Co-Executive Producer
Born in Taiwan and based in New York, Jean Tsien has been working in the field of documentary for over 30 years as an editor, Executive producer, and consultant. Her editing credits include: the 2001 Academy Award, Best Documentary Feature nominee SCOTTSBORO: AN AMERICAN TRAGEDY, PLEASE VOTE FOR ME a 2008 Grierson award recipient for most entertaining documentary, DIXIE CHICKS: SHUT UP & SING and MISS SHARON JONES!, both of which were short-listed for the Academy Award for Best Documentary Feature. Jean was the executive producer and editor for PLASTIC CHINA, PLEASE REMEMBER ME and THE ROAD TO FAME. She consulted on many award-winning films such as:CENSORED VOICES, DANCING IN JAFFA, HOOLIGAN SPARROW, RISK and NOWHERE TO HIDE. Jean has served as an editing advisor at the Sundance Institute Edit and Story Lab since 2010. She is a member of American Cinema Editor and the Documentary branch of the Academy.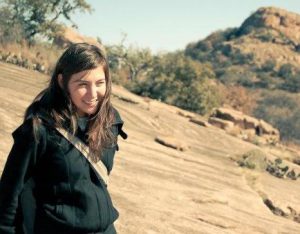 Victoria Chalk, Editor
Victoria has 10 years of post production experience. Exercising her aesthetic eye and writing skills in narrative, doc and commercial projects, she gets satisfaction from using these different platforms to further develop her craft. She has edited critically acclaimed projects including: VIVRE, JUSQU'AU BOUT… (2010) Rhode Island International FF Winner, CNC Prix de Qualité, and OVARIAN PSYCOS (SXSW 2016, Hotdocs). Victoria was assistant editor on PJ Raval's BEFORE YOU KNOW IT (2013). Chalk attended the 2013 and 2015 Sundance Edit and Story Lab as contributing editor.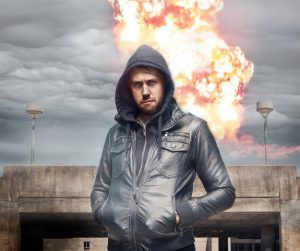 Mike Simpson, Director of Photography
Mike is an award-winning cinematographer who actively balances narrative and commercial work. He shot TAIWAN OYSTER, which premiered at SXSW in 2012, IT'S IN THE BLOOD, and STRINGS, a thriller with awards including Best Cinematography. Mike's incredible diversity in commercials has produced much-blogged-about fashion and beauty spots, Addy winners and even NEW YORK TIME's write‐up. Simpson was recently nominated for MTV Video Music Award for his work on Alt J's "Left Hand Free."